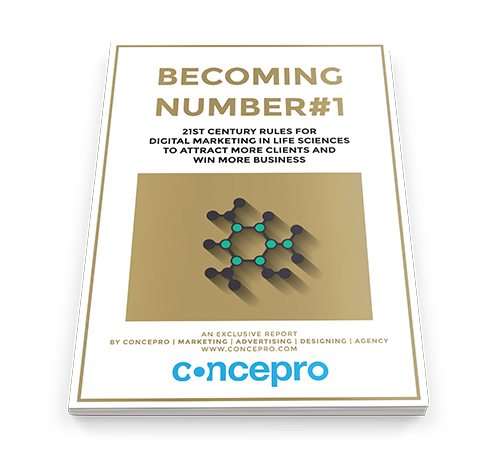 Together with our clients, and the latest industry trends in Marketing in Life Sciences Industry, Concepro has created this ground-breaking industry report to help companies working in life sciences industry to attract more paying customers and create a lasting impact.
A word about this report:
This report is a must-read for any company which is working with Pharma, Academics, and other research organizations in life sciences industry.
So many companies are failing globally, including in Finland, for not following the latest 21st century marketing practices for getting more potential clients, and are sabotaging their own business by doing the wrong things.
This report presents you with the all the knowledge required to overcome all this, and to do the right things to secure more business, and becoming a leader in your industry.
The benefits and returns are huge. After reading this report, you will get the required knowledge and gain:

Better Authority in your field


Positioning and promoting yourself (or your company) as an expert in your field


Attracting a whole lot of new clients


Attracting more leads


Conversion of more strangers to paying clients


Digital Marketing Essentials for Life Sciences companies


An unmatched competitive advantage for your business
Download your free guide now and be on your way to creating your business a remarkable one.