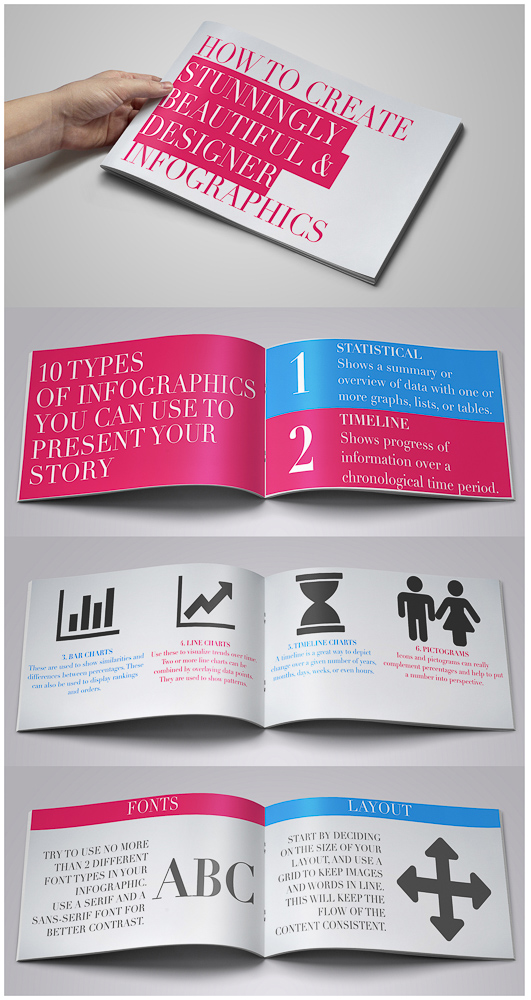 This ebook will help you learn everything you need to understand about creating stimulating and informative Infographics to impress your clients.
Concepro has created this awesome learning resource as an Ebook to help marketers and individual designers to create great looking Infographics to bolster their brands.
In this ebook you will learn about:

How to decide which data to include in your infographics?


How to visualize your story for the design of your infographic?


10 types of infographics you can use to present your story


How to choose the right charts to present the data in your infographics?


8 types of charts you can use to present your story as an infographic
Download your free ebook now and be on your way to creating your business into a remarkable brand.